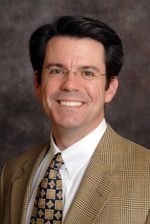 Only Sleep Medicine Certified Physician in Acadiana – Dr. Phillip Noel – Tuesday, August 3, 2010
LAFAYETTE, LA. – Dr. Phillip Noel, Medical Director of the Noel ENT Clinic, recently became board certified in Sleep Medicine. With this certification, Dr. Noel now has the distinction of being the only physician in the Acadiana area who is board certified in both Sleep Medicine and Otolaryngology.
"As the only sleep specialist in the area who performs surgical interventions for sleep disorders I am able to provide my patients with the most comprehensive care," said Dr. Noel. "The increased knowledge gained through the board certification process in Sleep Medicine means that I can provide my patients with a more balanced approach to treatment, whether it's surgical or non-surgical."
Dr. Noel received his Doctor of Medicine degree from Louisiana State University School of Medicine at New Orleans in 1991 and graduated from the University of Louisiana at Lafayette with a Bachelor of Science degree in Biology and Chemistry in 1986. He performed an Otolaryngology-Head & Neck Surgery residency and General Surgery internship at Tulane University School of Medicine in New Orleans.
Dr. Noel is a member of the American Academy of Otolaryngology-Head and Neck Surgery, the American Academy of Otolaryngic Allergy, the American Academy of Sleep Medicine, the and Louisiana State Medical Society.
The Noel ENT Clinic has offices in Lafayette and Abbeville, Louisiana and Dr. Noel serves adult and pediatric patients at both locations. The clinic offers state-of-the-art diagnosis and treatment for a comprehensive range of ear, nose and throat conditions, as well as sleep disorders. Subspecialties include treatment of dizziness and balance disorders, hearing problems, head & neck surgery and allergy testing & treatment. Dr. Noel is also a physician owner at Lafayette Surgical Specialty Hospital where he performs patient surgeries.
For more information about Dr. Noel or the Noel ENT Clinic, call the Lafayette office at (337) 991-0010 or call Lafayette Surgical Specialty Hospital at (337) 769-4194.
Lafayette Surgical Specialty Hospital, located at 1101 Kaliste Saloom Road, provides a multi-disciplinary approach to high quality surgical care and pain management. It was recently chosen as the 2010 Hospital of the Year (100 beds or less) for the fourth consecutive year by the Louisiana Nurses Foundation.