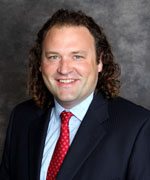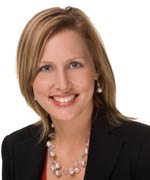 New Physician & Staff Join LSSH Team – Wednesday, September 1, 2010
Lafayette, LA – Lafayette Surgical Specialty Hospital welcomes Adam Perry, MD to their physician staff. He specializes in Orthopaedics with an emphasis in Sports Medicine.
Dr. Perry earned his BS in kinesiology from LSU and his MD from LSU Health Sciences Center in Shreveport. He received the Chief Research Award during his residency in Orthopaedics at LSU Health Science Center in New Orleans. He led workshops during the 35th Annual Symposium on Sports Medicine while completing a fellowship in Orthopaedic Sports Medicine from the San Antonio Orthopaedic Group. At LSU Shreveport Dr. Perry was President of the student section and was the recipient of the Board of Supervisors Scholarship.
He is a member of the Louisiana State Medical Society, Acadiana Orthopaedic Society and the Lafayette Parish Medical Society. Dr. Perry's practice is The Louisiana Orthopaedic Center for Athletes located on St. Mary Boulevard.
Amanda Toups also joined the hospital staff as the Marketing & Business Development Manager. She will lead hospital marketing and public relations activities and serves as the hospital's liaison with physicians. She previously served as Director of Community Relations for the Acadiana Outreach Center, Director of Acadian Village, and Marketing Specialist for Fentstermaker. Toups is a graduate of the Public Relations program at the University of Louisiana at Lafayette.
Lafayette Surgical Specialty Hospital, located at 1101 Kaliste Saloom Road, provides a multi-disciplinary approach to high quality surgical care and pain management. It was recently chosen as the 2010 Hospital of the Year (100 beds or less) for the fourth consecutive year by the Louisiana Nurses Foundation.