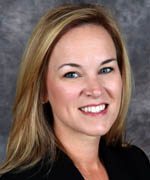 New CEO Named – Thursday, August 26, 2010
Lafayette, LA – Lafayette Surgical Specialty Hospital recently named Buffy Domingue as Chief Executive Officer. Domingue has worked for the hospital since its inception in 2002 and was in her most recent position as Vice President of Operations for the past four years.
"It has been an honor and a privilege to be part of this outstanding facility. The cohesive group of dedicated employees, exceptional leadership team and engaged physician owners make our hospital unique. I look forward to continuing the positive direction of our mission in delivering safe, high quality and focused patient care to our community," said Domingue.
Domingue replaces Gary Keller who assumed the role of President and CEO of Opelousas General Health System. "I am fully confident in Mrs. Domingue's ability to continue to lead this organization to even greater success in the future. Her executive and interpersonal skills are outstanding and she has spent a great deal of time in an organized development program anticipating this role. Given the resources available to her, and the outstanding quality of the entire leadership team, I see nothing but outstanding possibilities in her future as well as that of the hospital," said Gary Keller, former CEO.
Domingue has a Bachelor of Science in Healthcare Administration from the University of Phoenix and is currently enrolled in the MBA program at UL Lafayette. She is also newly elected to serve as Treasurer of the Louisiana Hospital Association SW District. She and her husband, Kelly live in Lafayette and have two daughters, Sydney and Lauren.
Domingue was welcomed into her new role by the hospital staff and physician owners during a reception recently held at Lafayette Surgical Specialty Hospital.
Lafayette Surgical Specialty Hospital, located at 1101 Kaliste Saloom Road, provides a multi-disciplinary approach to high quality surgical care and pain management. It was recently chosen as the 2010 Hospital of the Year (100 beds or less) for the fourth consecutive year by the Louisiana Nurses Foundation.