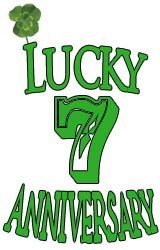 Lafayette Surgical Celebrates 7 Years! – Tuesday, March 15, 2011
Because we are a physician-owned hospital, our doctors have much more direct involvement with every aspect of care that is provided. By closely coordinating care with our nurses and support staff, our physician partners help to ensure the highest standards of care, optimal outcomes and patient safety, convenience and satisfaction.
We are proud to maintain our Joint Commission Accreditation year after year. This means that we continuously demonstrate that we provide safe, high-quality care, as determined by compliance with Joint Commission standards, National patient Safety Goals and performance measurement requirements (as applicable). The Joint Commission grants accreditation to approximately 88% of the nations hospitals on an annual basis. As an accredited organization, we are subject to unannounced surveys by Joint Commission on Accreditation of Hospital Organizations every 18 months.
For the fourth consecutive year (2007-2010), we were honored by the Louisiana Nurses Foundation as "Hospital of the Year" for Louisiana hospitals with twenty beds or less. To us, this award is about recognizing the hard work, dedication, heart and soul that our nurses, physicians and support staff put into caring for our patients. It's about striving to achieve excellence every day. But most of all, awards such as this simply mean that we are providing patients with outstanding care – and nothing is more rewarding or important than that.
We work hard to provide a great working environment for our staff and our recent ranking in the "Best Places to Work in Healthcare" by Modern Healthcare Magazine is a testament that we are doing a good job. This honor recognizes outstanding employers in the healthcare industry on a national level. The survey was administered anonymously to our staff by the Best Places Group to find out how LSSH measured up in 8 core areas:
Leadership and planning
Culture and communications
Role satisfaction
Working environment
Relationship with supervisor
Training and development
Pay and benefits
Overall satisfaction
We are proud to be one of the nation's "Best Places to Work" and we will continue to strive to provide our employees a fun and safe working environment so that they can deliver excellence in patient care, every day.