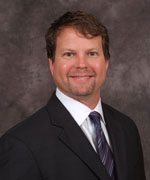 Free Knee Pain Seminar – Wednesday, October 10, 2012
THIS EVENT HAS BEEN POSTPONED: Find out why circles make sense. Orthopedic surgeon, Malcolm Stubbs, will introduce the GetAroundKnee on Wednesday, October 10 at City Club at River Ranch 6-9pm. To register for this free event go to www.aboutstryker.com/seminars.
A native of Pride, LA, Dr. Stubbs earned his BS in Zoology from LSU and his MD from LSU Medical School, where he completed his residency in orthopaedic surgery. He received a Fellowship from the Mississippi Sports Medicine and Orthopaedic Center and was staff orthopaedic surgeon in the U. S. Air Force, stationed at Keesler AFB in Mississippi. He served as Chief Resident in orthopaedic surgery at LSU and received the Harry Morris Award for best resident research from the Louisiana Orthopaedic Association. He is certified by the American Board of Orthopeadic Surgery and is a member of Alpha Omega Alpha National Medical Honor Society, the American Academy of Orthopaedic Surgeons, Arthroscopy Assocation of North America, Louisiana Orthopaedic Society, Louisiana State Medical Society, Acadiana Orthopaedic Society and Lafayette Parish Medical Society. He specializes in sports medicine; arthroscopic surgery of the shoulder, elbow, hip and knee; shoulder reconstruction and replacement, and hip and knee replacement.
See Dr. Stubbs on