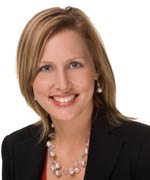 20 Under 40 – LSSH Honoree – Tuesday, October 7, 2014
Marketing & Business Development Manager for LSSH, Amanda Le-Roy was selected as a 2014 "20 Under 40″ Acadiana Leadership Award honoree by the705-Young Leaders for a Better Acadiana and The Daily Advertiser.
A panel of community leaders from a wide variety of industries selected 20 honorees from 90 submissions from the public via an online survey by The Daily Advertiser. The criteria the selection panel used in their deliberations included career achievements to date, leadership roles in their career, community activism, leadership in the community and their vision for Lafayette."Our organization is very excited that we were able to reach such a wide variety of applicants from across Acadiana," The705 President-Elect Anne Falgout said. "These honorees represent an array of industries and community development efforts that have shaped our region.
The705 is proud to be a part of the team that recognizes existing and emerging leaders and their efforts."Each honoree will be given the opportunity to pitch a project idea that he or she believes will benefit the Acadiana community. The selected project will earn one honoree the 2014 Young Leaders Award and a grant up to $10,000 to execute his or her community venture.
The Young Leaders Award will be presented to one "20 Under 40" Award honoree at the awards event on Nov. 20. "We look forward to hearing about their vision for the future and the kind of projects they believe will move our community forward through their Young Leader Award applications," Falgout said. "Those projects — which aim to solve a community issue — will be vetted by our sponsoring partners and one will be chosen to fund and promote.
"We recognize there is a strong set of young leaders who are shaping the future of our vibrant community and we're proud to honor them along with the 705 Club," Judi Terzotis, publisher of The Daily Advertiser, said. "When we saw the list of finalists, it confirmed we have many rising stars who will make an impact in our community for many years to come. These young leaders are from a diverse set of industries and have a strong commitment to Acadiana. They devote countless hours out of their busy schedules to ensure our future is very bright."